Perth & Kinross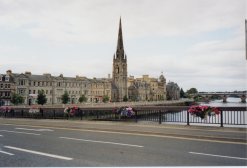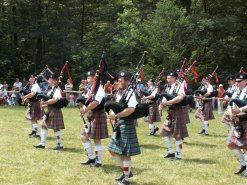 The partnership of Aschaffenburg and the Scottish Perth has been existing for more than 50 years now. Bavarian mayors initiated this town twinning, as they were travelling throughout Scotland together to search for new partnerships in the year of 1956.
The city of Perth is situated on the banks of the River Tay and already received its town charter 800 years ago. It used to be capital of Scotland. Today Perth has a population of approx. 45,000 inhabitants and is the administrative centre of the Perth & Kinross district. Perth is known as the "gateway to the Highlands" and is the home of numerous architectural and historic sights. Perth became famous as a "blooming city" thanks to many prizes won in the course of the competition "Britain in Bloom". The nickname "Fair City" reminds one of the novel by Sir Walter Scott telling of the Fair Maid of Perth.
In 2007, Perth joined the Cittaslow network, which aims at the improvement of the quality of life in the participating cities. A festival of arts of a duration of several weeks takes place in Perth every year in May.
In the course of the partnership with Aschaffenburg, there are regular contacts of nearly 80 associations from different sectors of sports and music and further parts of society. The 50-year anniversary of the town twinning with Perth was a celebration full of atmosphere in 2006 during the "Kulturtage"(culture days) of Aschaffenburg, bearing the title of "Happy Perthday".
Adresse
Kontakt

Freundeskreis Perth & Kinross e.V.
Harald Deckert
An den Bornwiesen 3
63743 Aschaffenburg

Telefon:

06021 45 34 9 13

Email:

Internet: