Miskolc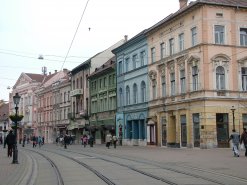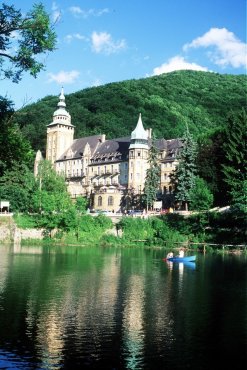 The latest town twinning of Aschaffenburg with the Hungarian city Miskolc is based on the economic contacts of a company from the Bavarian region Bayerischer Untermain. The town twinning of Aschaffenburg and Miskolc which resulted from this contact was officially concluded in 1996 and has been maintained since then by regular visits.
Miskolc is located in the north east of Hungary and is the third largest city of Hungary with a population of 180,000 inhabitants. In particular, the position at the foot of the Bükk Mountains makes the city such an attractive place. The famous thermal bath Tapolca which is run within a natural system of caves in the karst rocks is a miracle of nature which is unique in Europe, with its water containing minerals and the air as clear as crystal. There are special cultural venues like the national theatre with the annual opera festival as well as the castle of Diósgyör where the open-air theatre festival is taking place in summer.
The partnership with Miskolc is characterised by visits with a musical or arts background and active school exchanges. Joint trainings of the fire brigade and donation in kind for the Hungarian twin town are carried out for charity purposes. The city department of public works of Aschaffenburg plays an especially important role by maintaining regular cooperation with the Miskolc holding.