Saint-Germain-en-Laye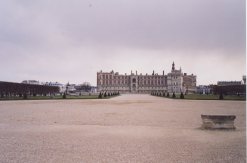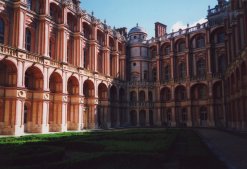 The town twinning of the French town of Saint-Germain-en-Laye and Aschaffenburg was established in the year of 1975.
Saint-Germain-en-Laye, which is located west of Paris next to the Seine river, was the residence of numerous French kings prior to Louis XIV of France's move to Versailles in 1682. The Treaty of Saint-Germain-en-Laye was concluded there after World War I.
The city of Saint-Germain with a current population of approx. 40,000 inhabitants preserved its historic city centre with its characteristic beautiful houses of the 17th and 18th century. The network of narrow ways and streets always lures people into taking a walk to browse the 800 shops. If the weather is good, you can even see Paris from the Schloss- und Parkterasse (palace and park terraces) which are of a length of two kilometres. The landmark of the town is the pentagonal palace complex which incorporates an important museum for prehistory and early history. Furthermore, Claude Debussy was born in Saint-Germain and a museum is dedicated to the memory of the famous composer.
In the scope of the partnership with Aschaffenburg, there are numerous school exchanges continuously facilitating an intensive experience of a different culture for young people. Many associations of music and sports as well as the fire brigade appreciate the mutual visits which are supported by the administration of both cities.
Adresse
Kontakt

Freundeskreis Saint-Germain-en-Laye
Dr. Hélène Crétien


Email: